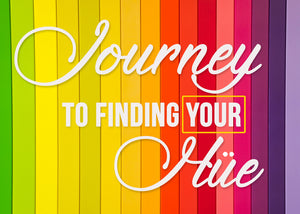 Welcome to the Journey!
Welcome to Hüed + You! 
Hüed + You was created to inspire and connect others through identifying the Hüe within themselves. I started this company because I wanted to create something that was meaningful and that could give others something else to believe in while discovering who they are or while just living from day to day. "All the wonders you seek are within yourself." - Sir Thomas Browne 
This rang true to me because there is beauty and admiration that lies within. Even if we have to dig deep and find it, just know, it's there. 
Welp, as I sit in this coffee shop writing about how to find the rays of sunshine within you I am about to go chase the rays. 
Until next time...
---